CRM for commercial team: All the commercial information at the tip of your fingers

Clients and Leads
Get an exhaustive control of all your clients and leads: access to their accounts, information, orders, financial status and reports. Know your clients and leads thanks to uSell CRM and build a better relationship with them, improve your business visits and sell more.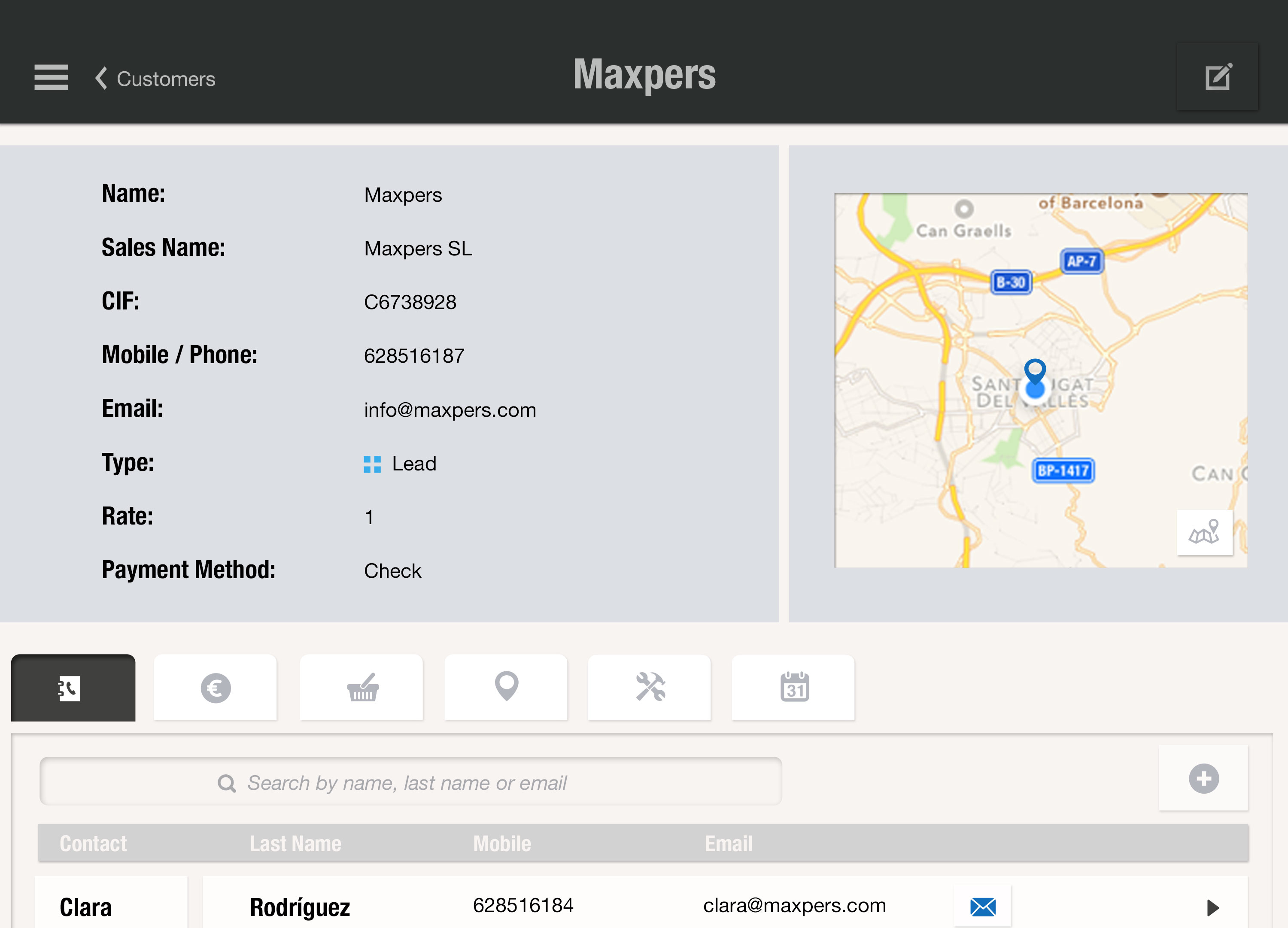 Comercial activity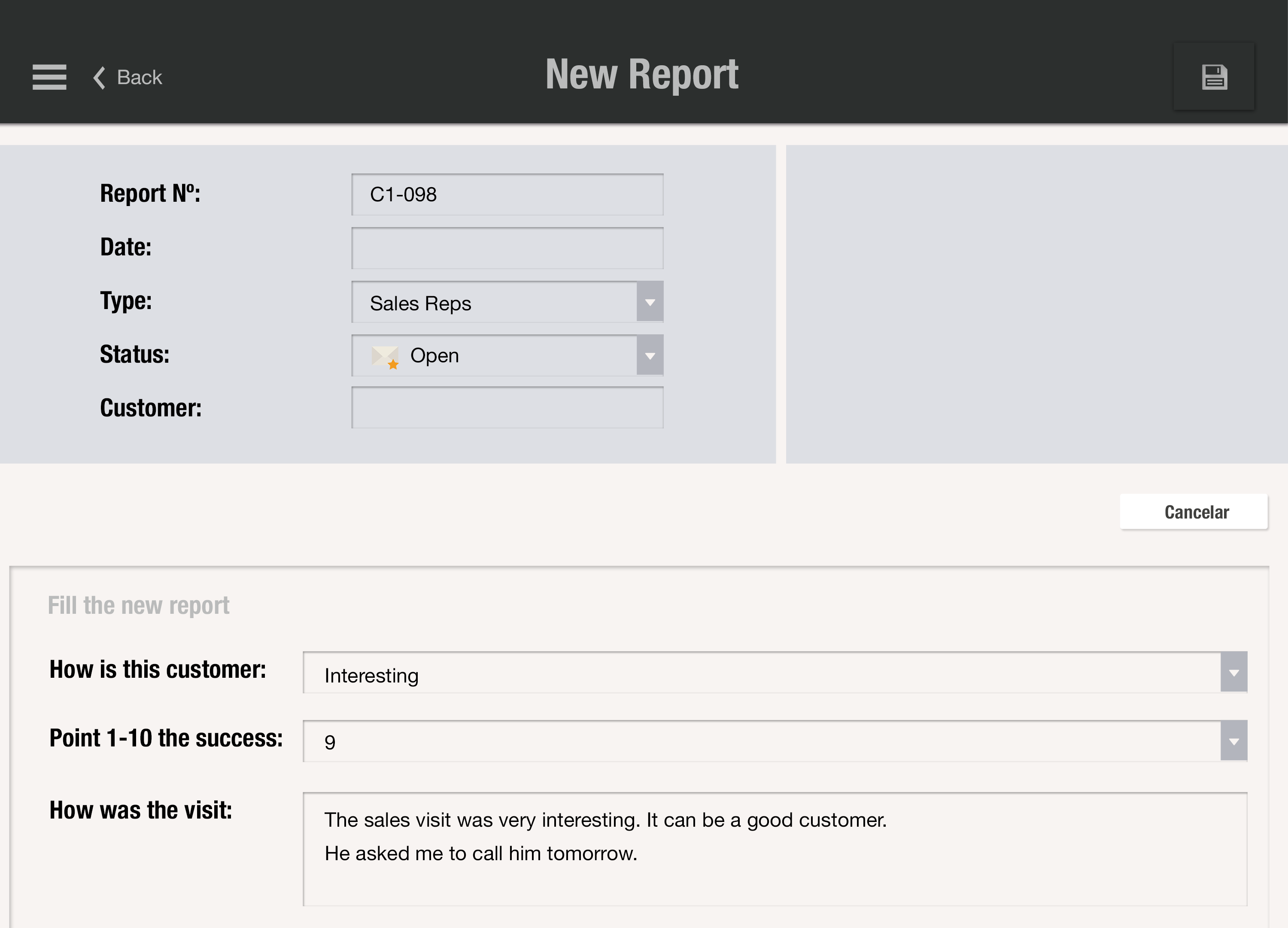 To have a total control of your activity create and monitor reports before, during and after any visit or commercial activity. This information is basic to learn from the differents iteractions and to improve the commercial experience.
Sales opportunities
A sell opportunity is defined by the interest of a customer to place an order. For this reason, a customer may present different opportunities since they may be interested in placing different orders. uSell CRM allows you to control at all times the status, the importance and the possibility of sales opportunities to have a much more comprehensive commercial control. You will be able to design the tracking method that suits them the most.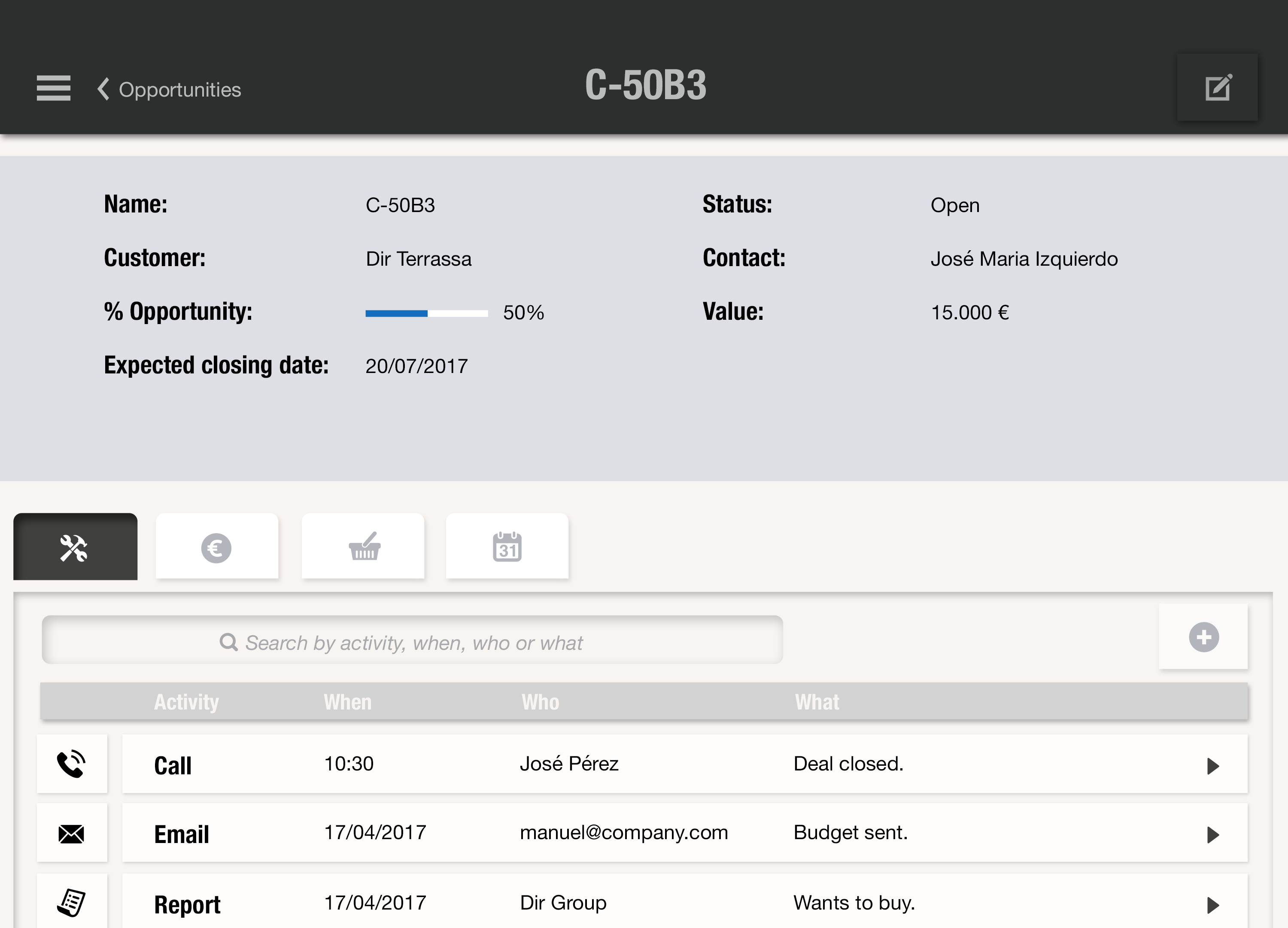 Calendar and tasks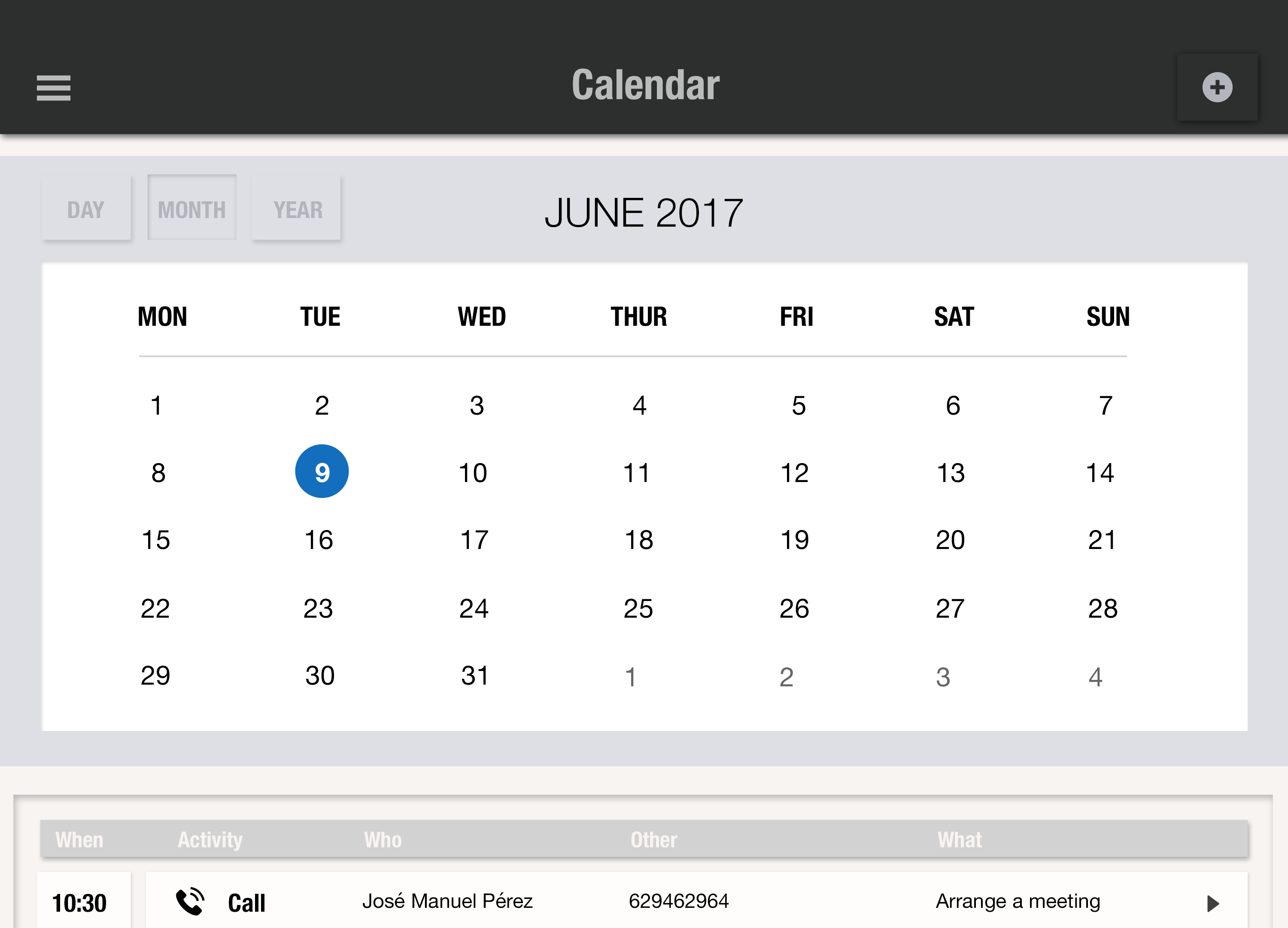 With the uSell CRM calendar you will have access at any time to your tasks and actions to be carried out, ordered by importance and temporality. Visualize your commercial activities to be carried out by day, week or month: visits, calls, emails, events, reports, etc.  Create, move and delete them easily to adjust your calendar to your needs, improving your business management. Assign a task to a specific person and they will see it in their calendar. You will never again lose an order.
Digital catalogue
Easy access to all the products inside uSell CRM catalogs. This is the best way to show products, in an attractive, complete and professional way. Catalogs helps commercial professionals at selling by helping convice the potential customers with additional information and pleasing presentation.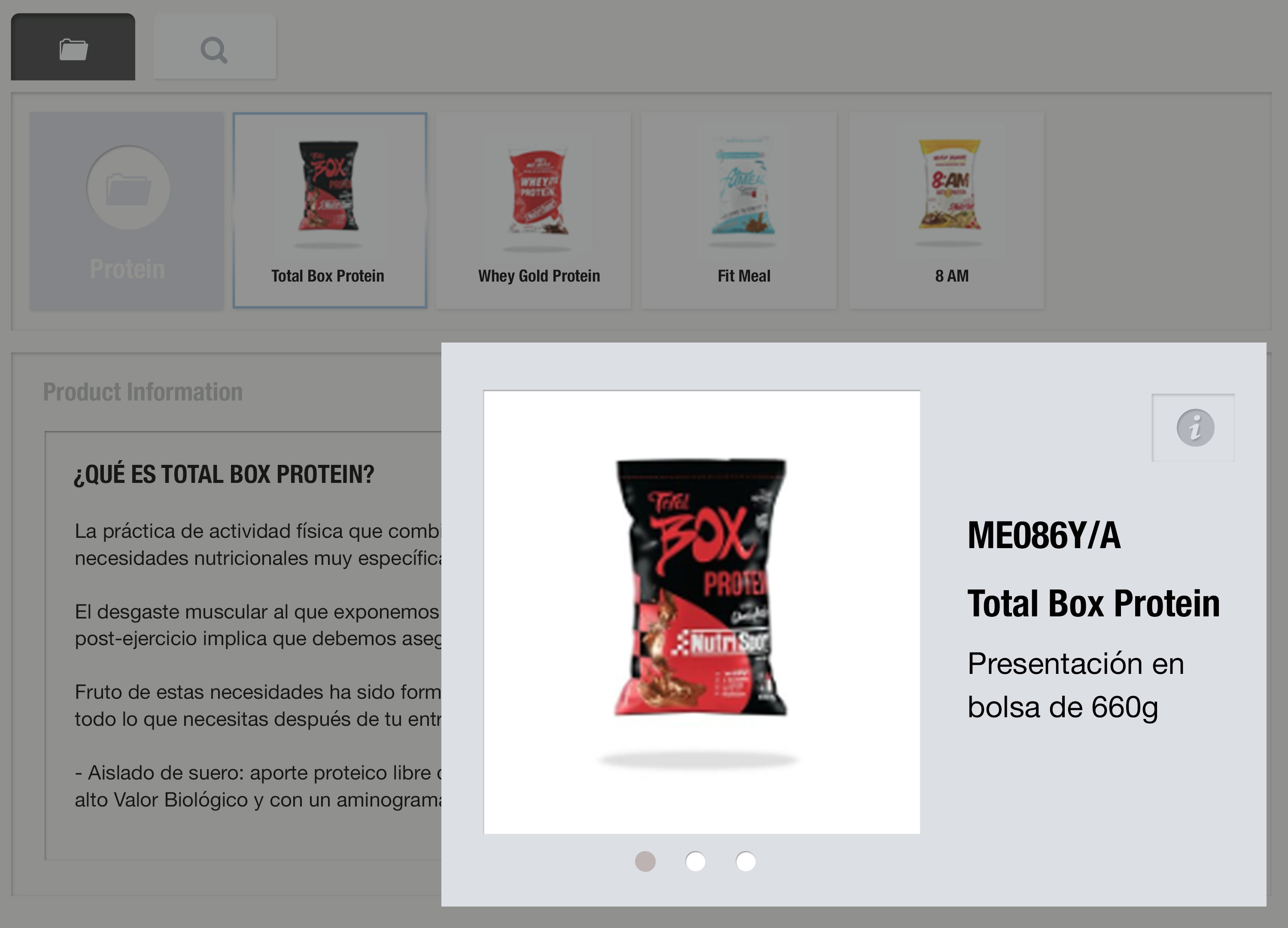 Orders and quotes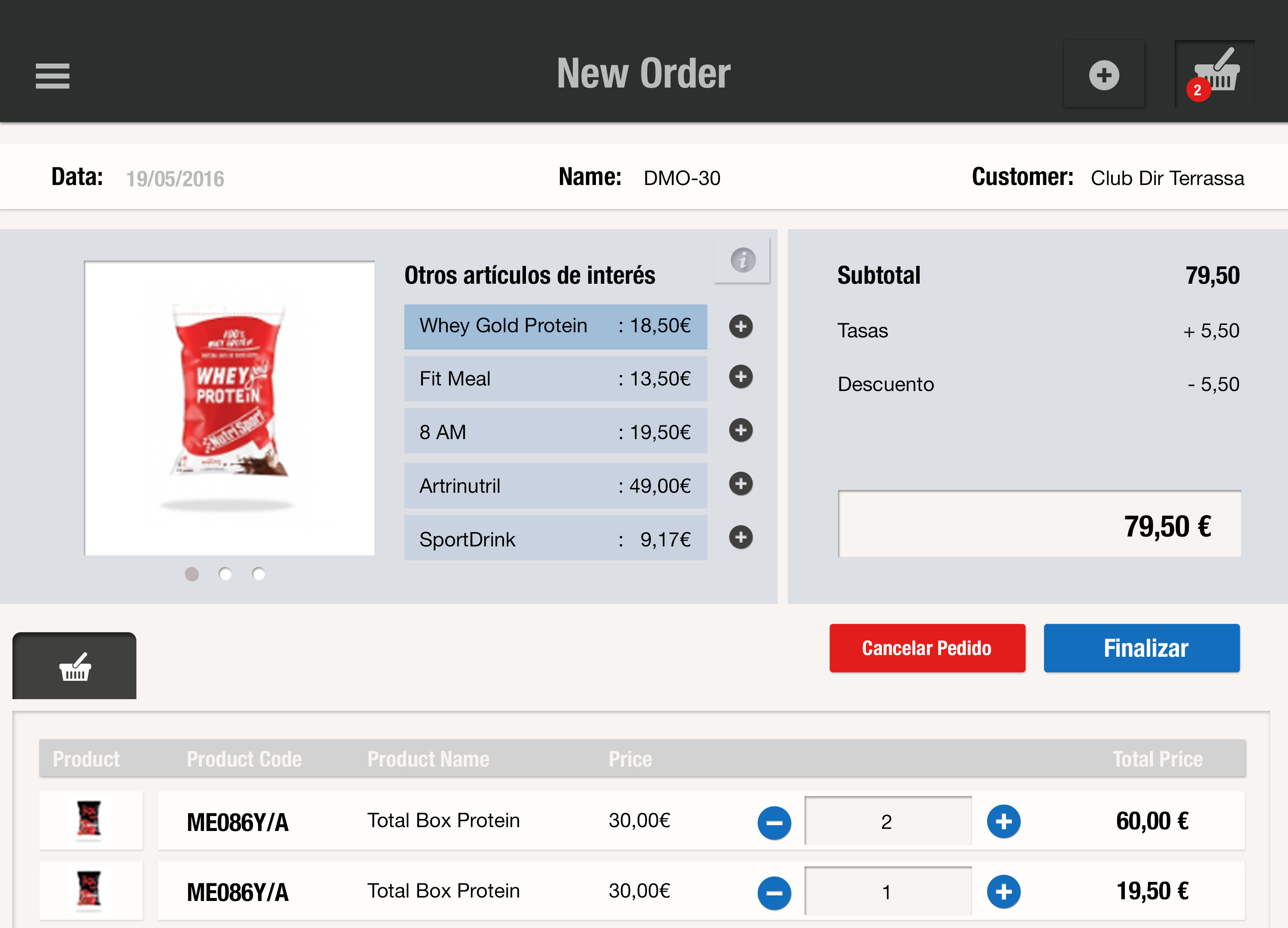 uSell CRM allows you to place orders and budgets on-site quickly and easily. It is so simple that you place or define them in just a few clicks, sign them directly on the device (maintaining the legal validity) and synchronize them automatically. Commercials have seen improved their day to day: deleting administrative tasks, speeding up the sales process and thus selling more.
Commercial routes
Carry out your business visits quickly and efficiently thanks to our route planning system. Select the companies you need to visit and let our tool offer you the best and fastest route to their adress.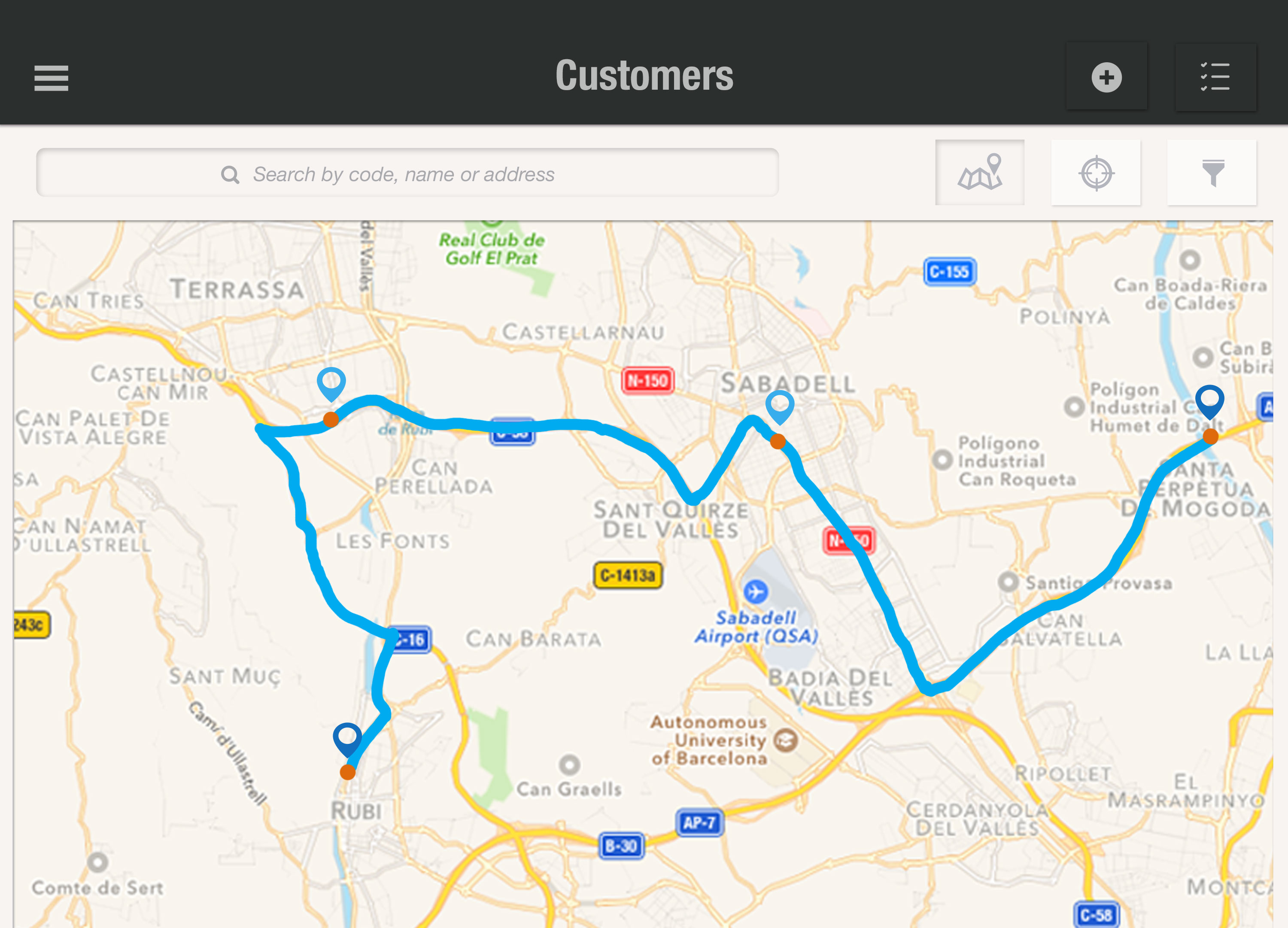 ERP and CRM integration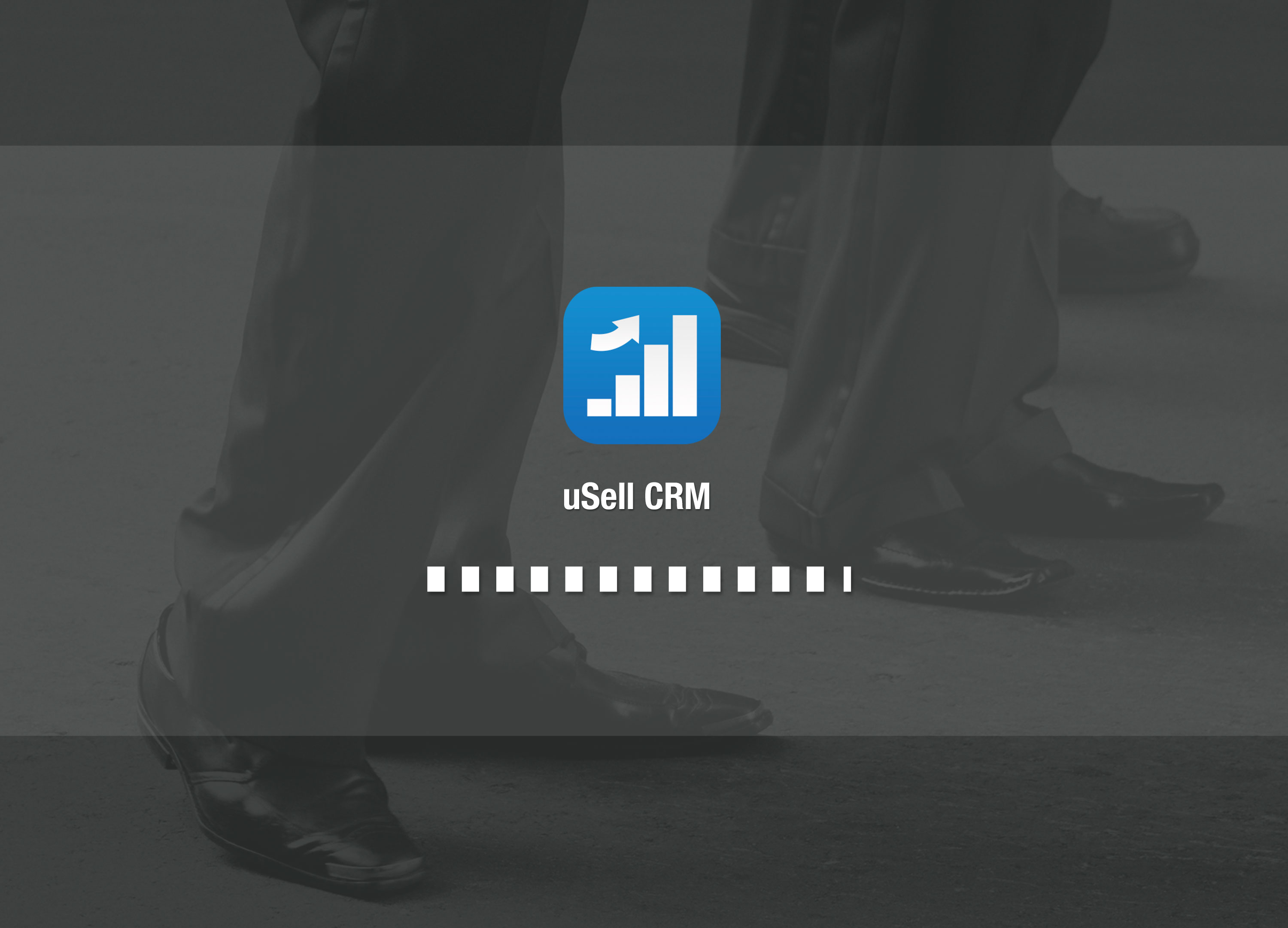 uSell CRM offers an easy integration with any ERP and CRM used by the contracting company. When these applications work together, they allow data optimization and improve the management of the customer experience. This improvements helps commercial agents to optimize and speed up sales.
Cloud
uSell CRM is a 100% cloud platform and, therefore, absolutely secure. It improves IT risk management, ensures quality of service, always up to date, have mobile access from any device and place, speed up implementation time, get unlimited storage capacity and reduce infrastructure and maintenance costs.