CRM APP for iPad
uSell CRM has an App for iPad which you can even work offline
CRM for iPad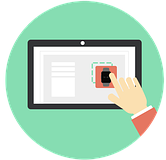 CRM App for tablets
uSell CRM is the iPad app that lets you work anywhere. Even without an internet connection. Therefore, you will not miss out on any sales opportunity.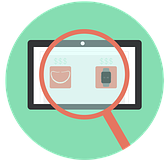 Digitized catalog
You can show your customers your products, with updated information, stocks available and latest news.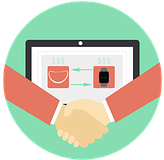 Close more sales
Do not miss out on sales opportunities. Our app offers to work in mobility. For this reason you can submit offers at any time and place.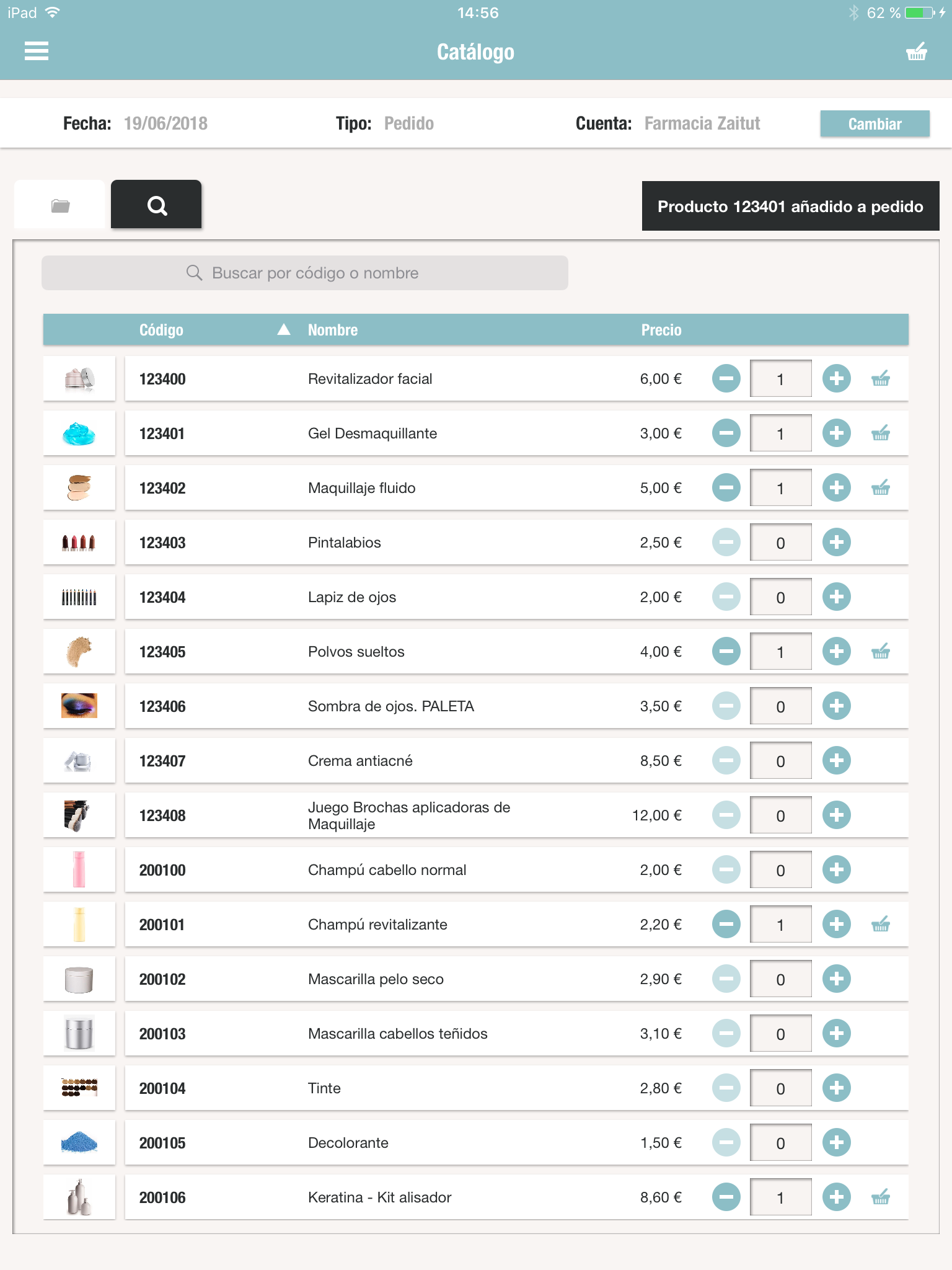 The iPad App is designed to develop commercial activity in mobility. With it your commercials will be updated, they will be able to track their tasks and their clients.
They will streamline their tasks by tracking visits and managing calendar tasks, even offline. uSell CRM saves time!
Make orders, submit budgets, fill out business tracking reports, … It had never been so easy!
In addition, the information is synchronized with the server when connecting to the Internet. What will make your computer easier will have the information updated at all times.
Designing a more professional image and offering a better service to your customers will be much easier with our app.
uSell CRM calculates the best route for your daily visits.
Also fill out customer addresses using the geolocation. That way, it will be much easier and faster to generate new client cards, fill out reports and track.
Therefore we will avoid errors by writing down the wrong address, since uSell CRM automatically generates the address.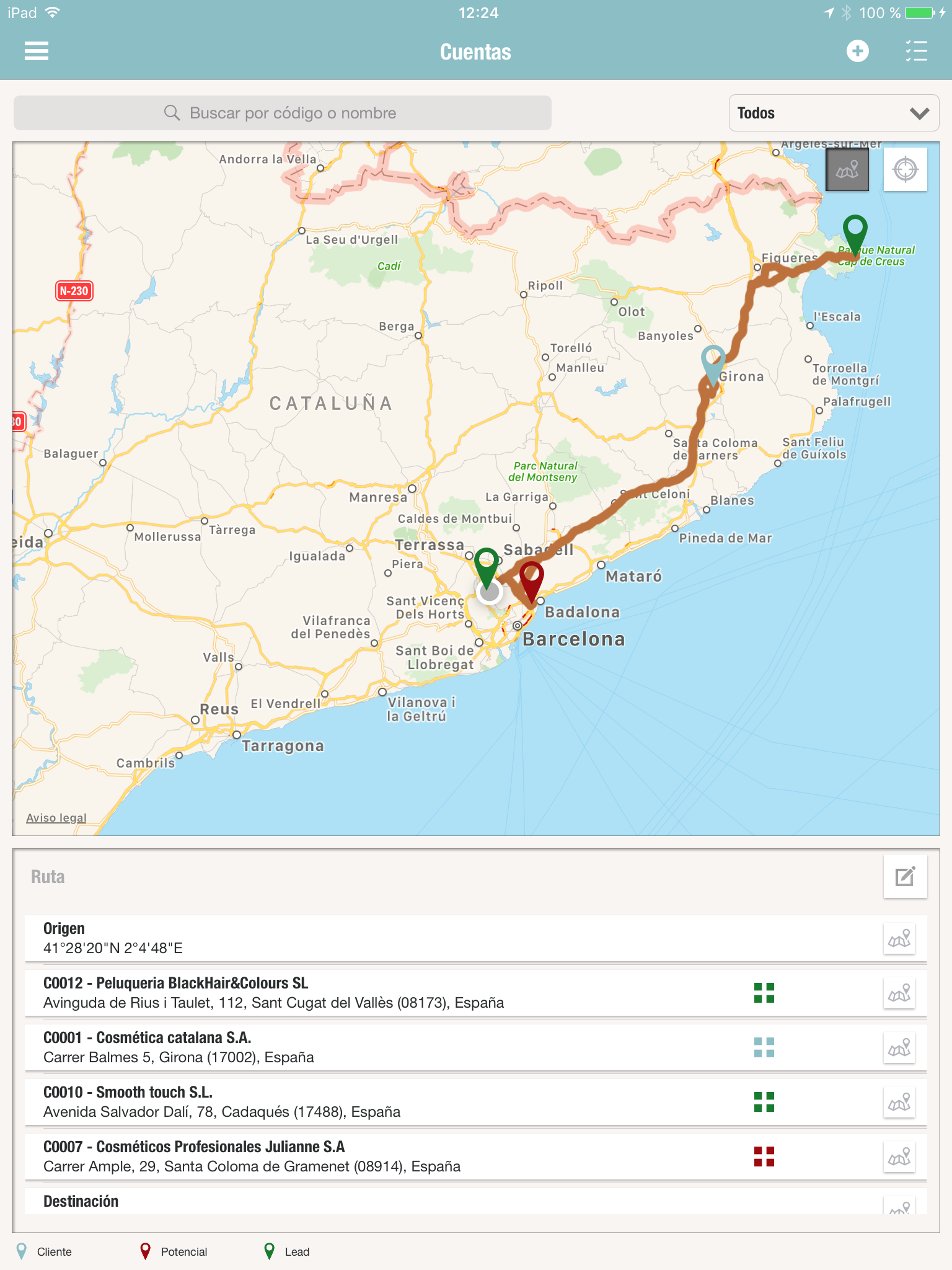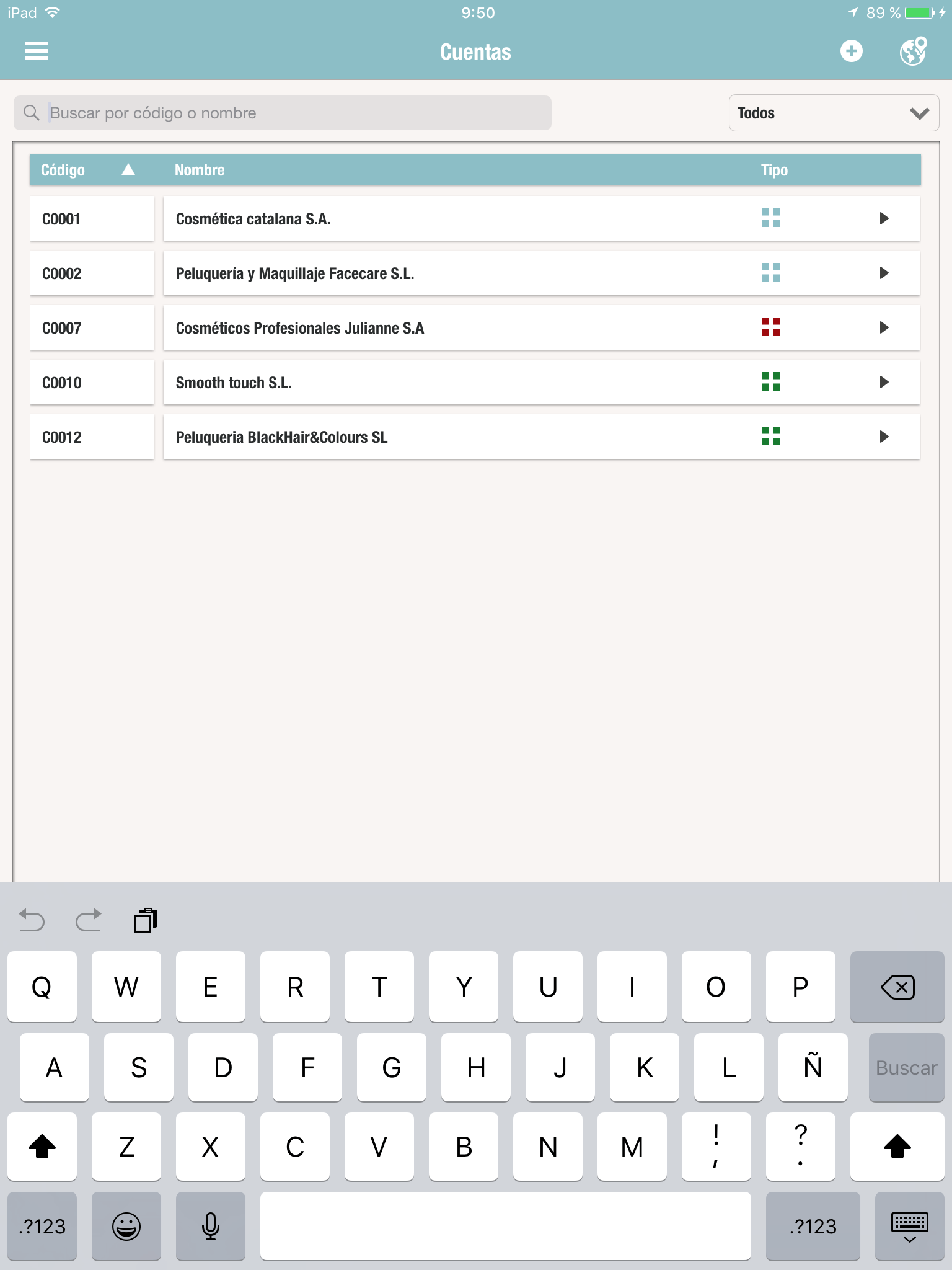 L'App i el server permeten sincronitzar-tan sovint com sigui necessari. Això ens dóna l'oportunitat de disposar d'una Base de Dades de Clients accessible en qualsevol moment i lloc.
uSell CRM, a l'estar allotjat totalment en el núvol, permet l'accés a les dades que necessitem, d'una manera segura i senzilla.
Evitarem fugues d'informació alhora que, la informació necessària estarà disponible a aquells usuaris amb accés.