Learn from your commercials agents actions thanks to uSell CRM reports that allow you to evaluate and improve.
Commercial monitoring
Get an exhaustive control of the activity and the commercial monitoring of the clients.
CRM commercial activity
You will be able to make reports before, during and after of any commercial action: calls, visits, emails, etc.
Evaluation of the actions
Discover which actions are working and which are not, being aware at any moment the situation with the client.
Improve the activity
Always on time and with the maximum speed and efficiency, uSell CRM allows you to reach more visits and close more sales.
Design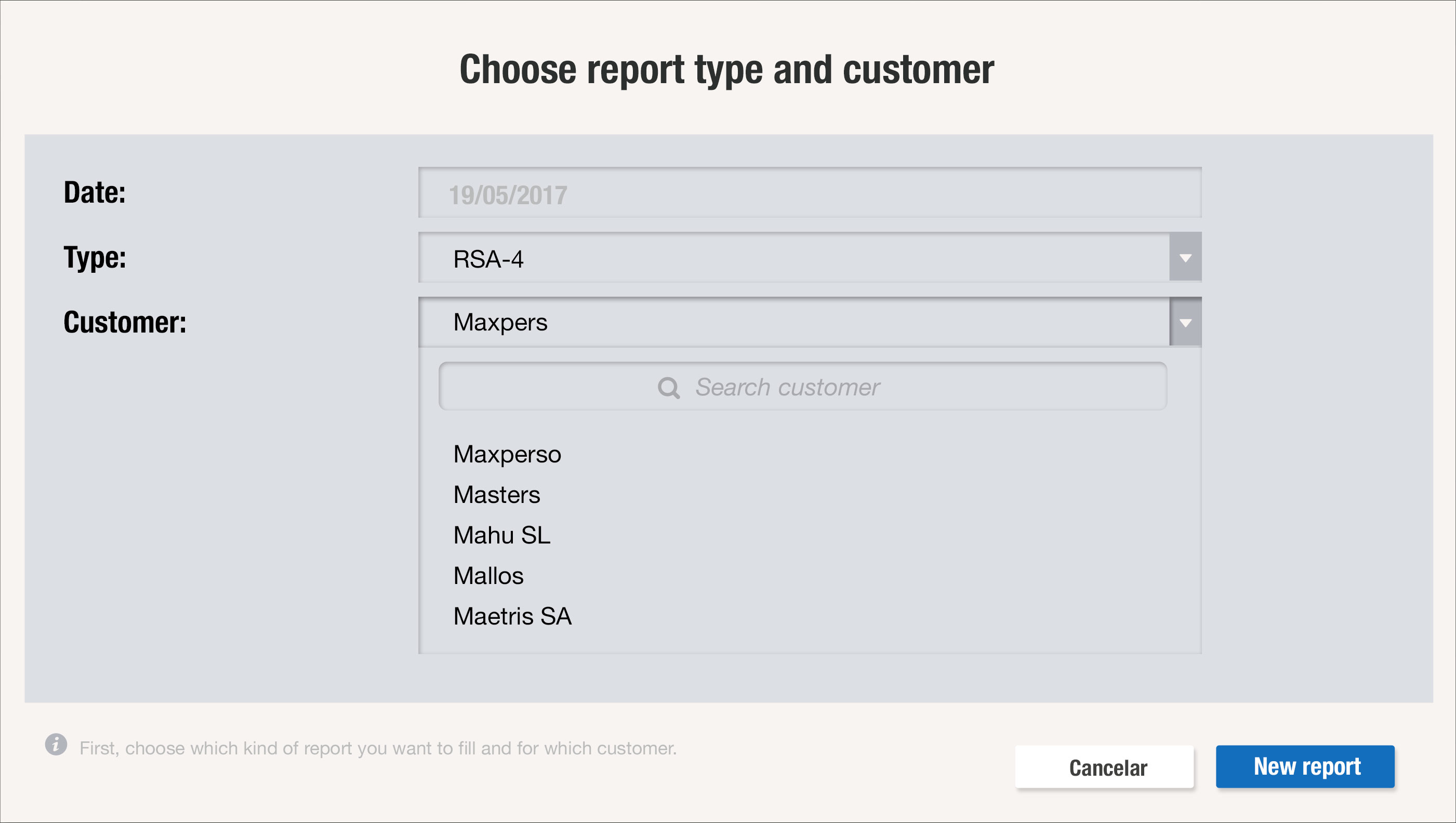 Plan on the web as many reports as commercial activities to have a better follow-up with our report management. Propose in the designs of the reports the necessary questions for the information that you want to record of each interaction with your clients. You can fill in the reports from the App with your mobile device or from the same administration portal.
Make
uSell CRM allows teh tracking through your reports previously designed for each specific commercial actions. Filling them is very simple and will allow your commercial team to carry out an optimal follow-up of your commercial management.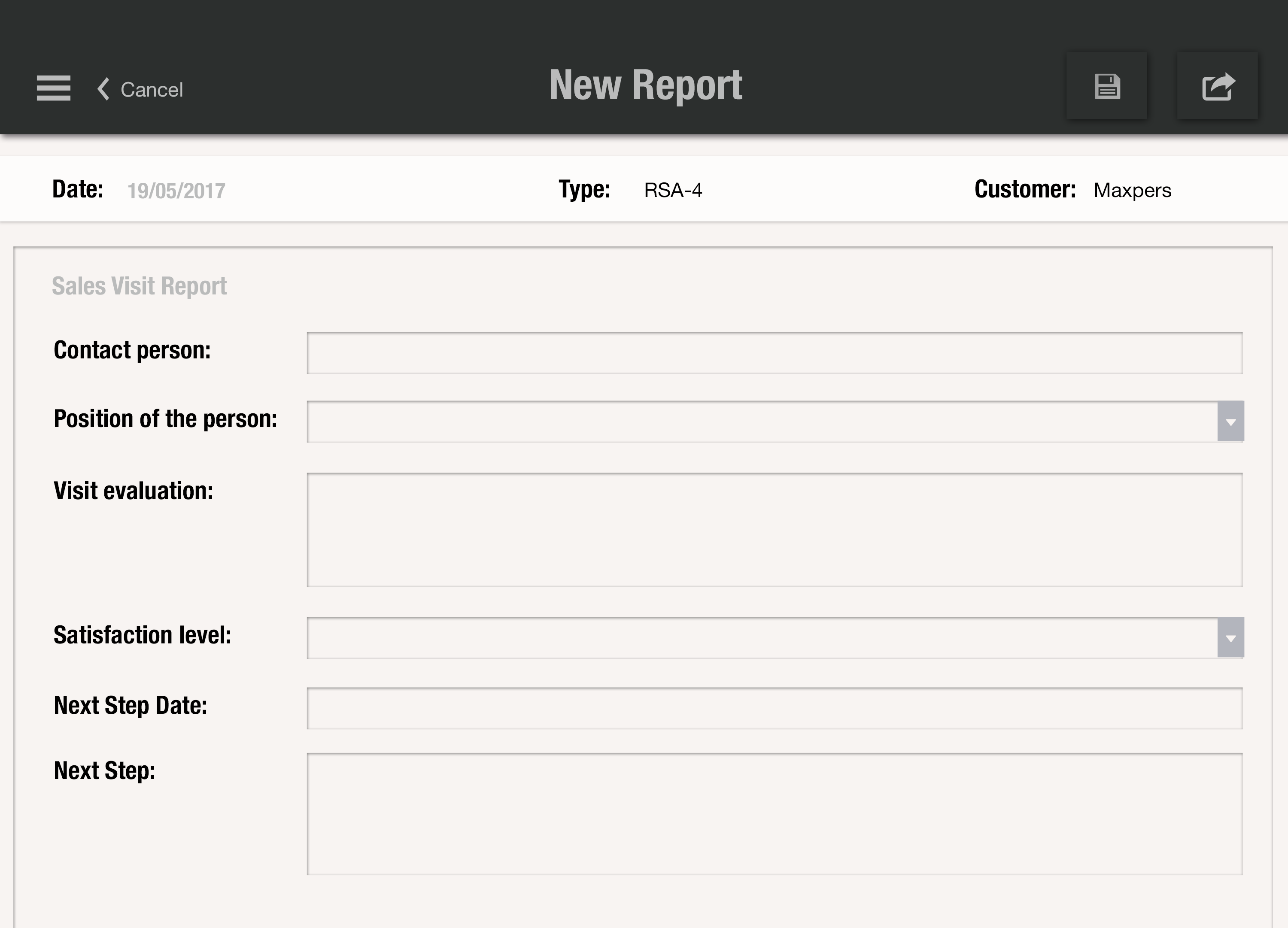 Historical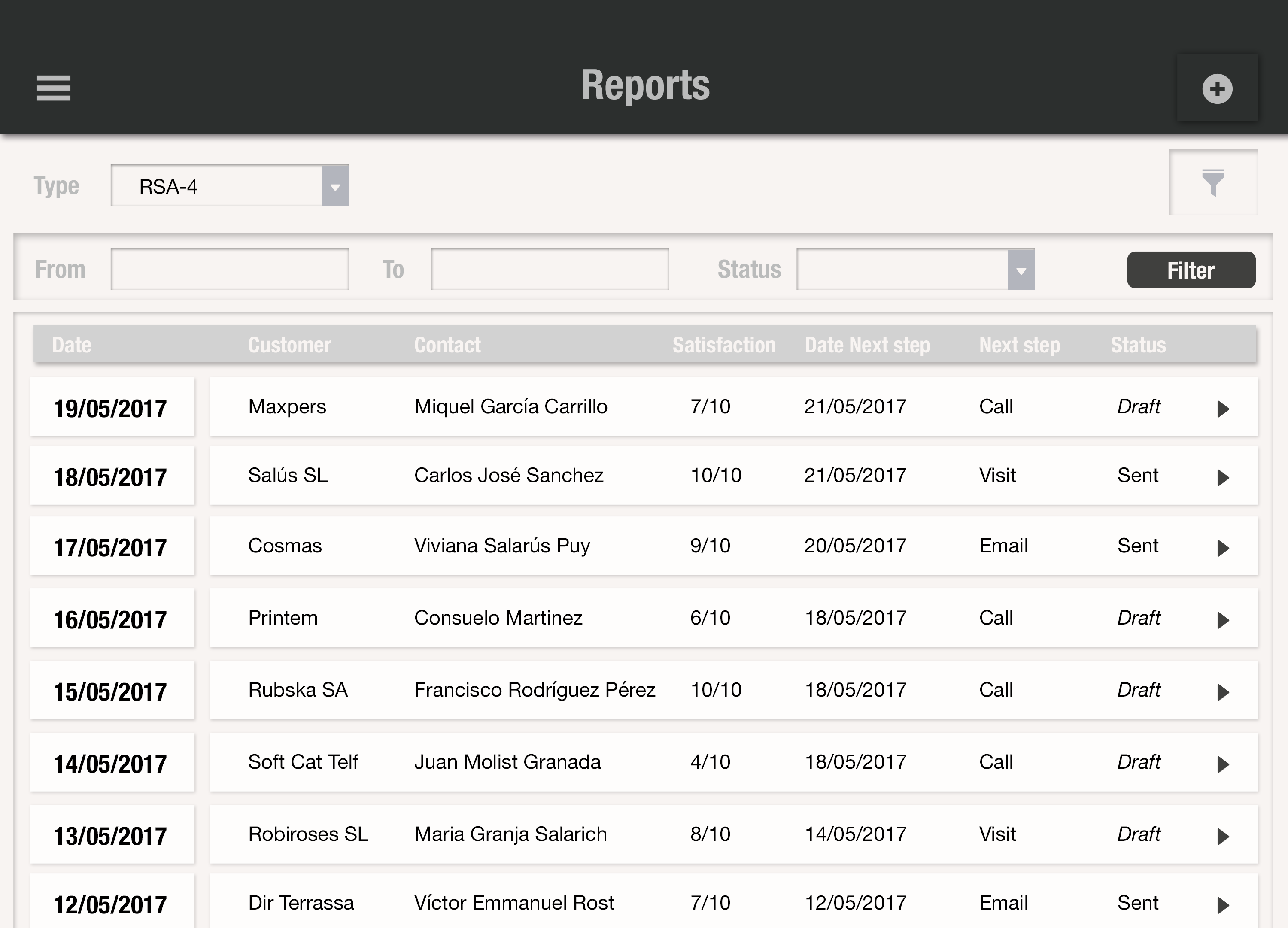 Access the history of all the stored reports. In a list format you will find all the reports you have made to your clients. Sort, filter or search by several criteria. This fact will allow you to access the report you want to evaluate to know the situation of a client you are going to visit, to call or to send an email.
Evaluate
The reports provide valuable information about the customer's reaction towards a commercial action and their current situation. Throught your reports' answers you can get conclusions will determine the commercial strategies to follow. Draw up action plans based on the information obtained and upgrade the service to sell more.