Task manager: Get the best with uSell CRM
Organize your team
Access at any time your commercial's activities to know the actions they have to carry out.
Kept constantly up to date
With the uSell CRM calendar you will have all your business activities up to date so complete all your objectives its easier.
Don't forget anything
Don't forget any task or action. The calendar reports and notifies you at all times of your tasks.
Business task manager
Make your company more efficient in your daily with our CRM calendar
Calendario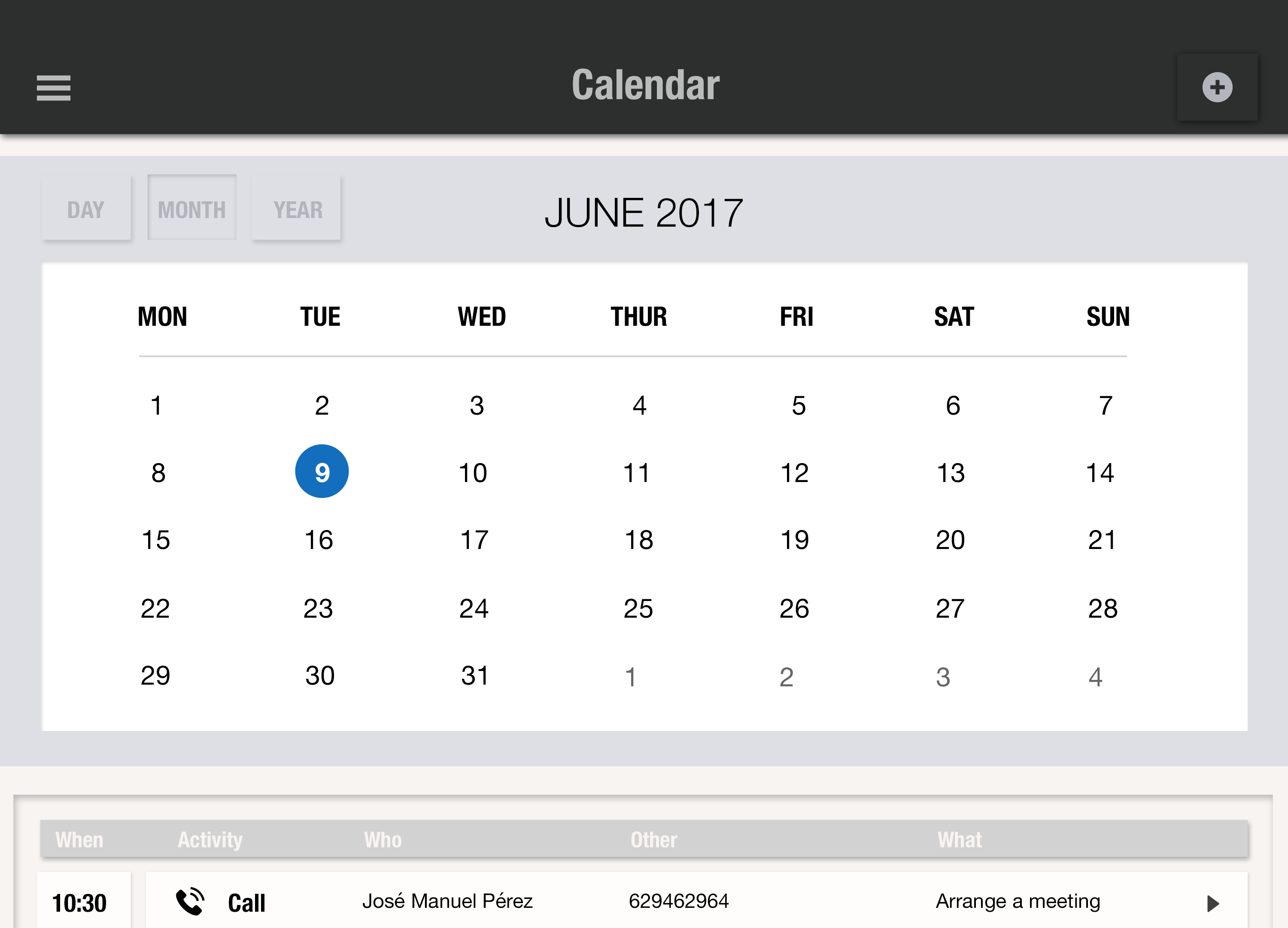 The calendar offers you importance information so that at all times you can access, organize and easily plan your activities. Good planning and a quick access will help you in daily, allowing you to remember all actions to be carried out and achieving more productivity. In addition, you can choose the display mode that best suits with your needs, by day, week or month.
Activity
You will have a every day list with all the commercial activities you have planned, ordered by the time of day, to facilitate and speed up the performance of your actions. The quick access to your tasks and the easy use of uSell CRM offer you more commercial control, be more efficient and sell more by closing more sales and being closer to your accounts.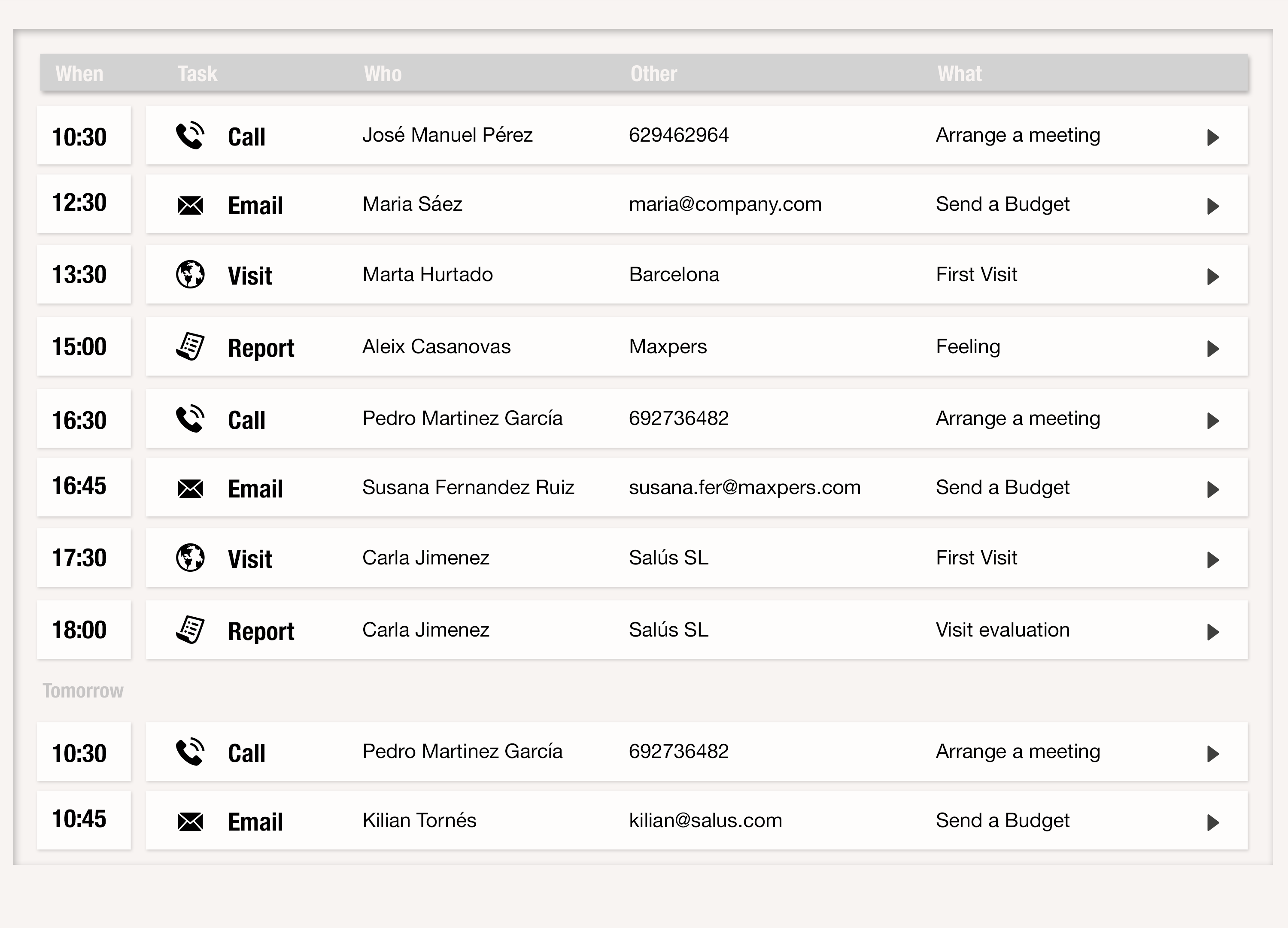 Add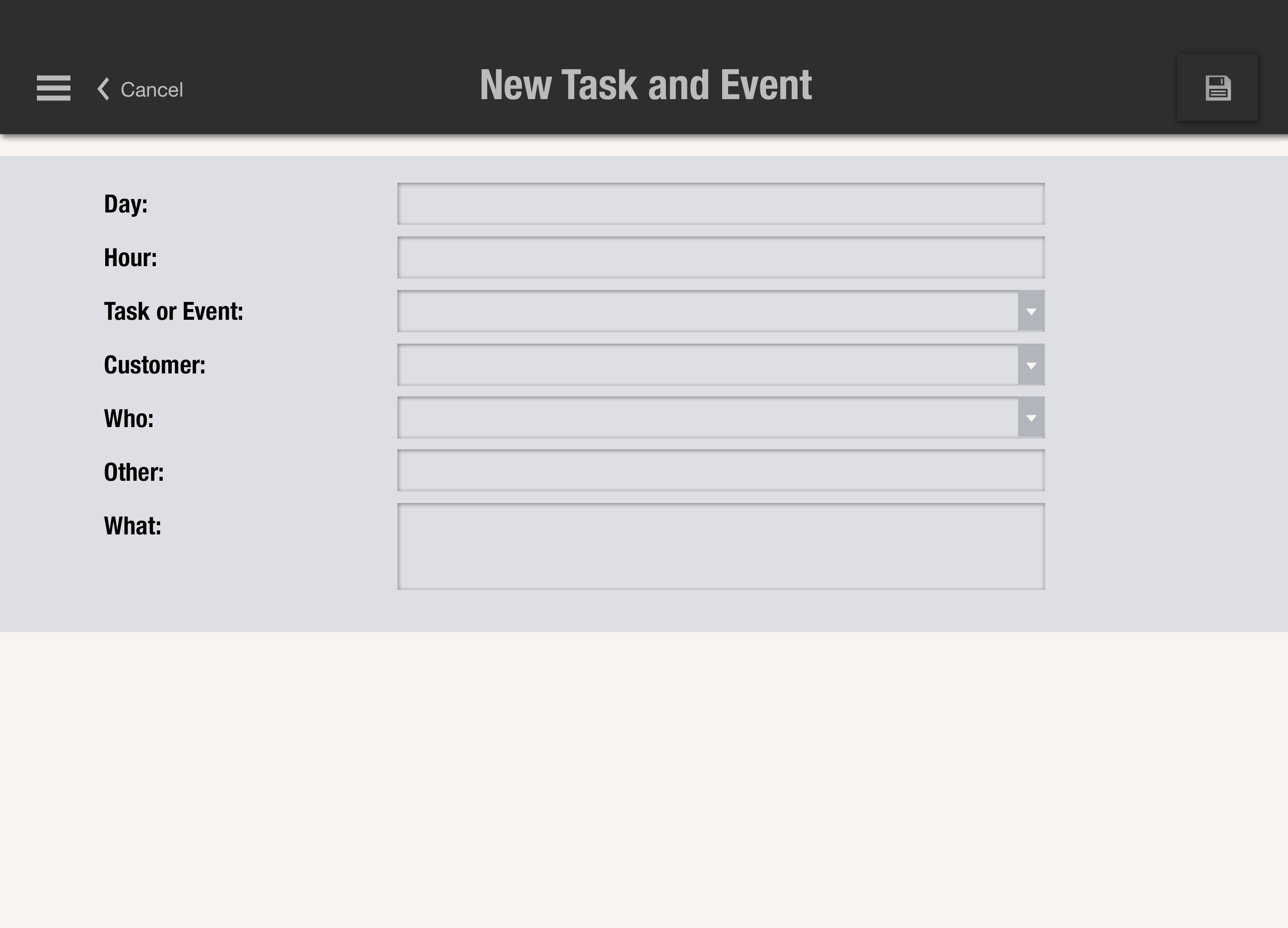 Add, modify and delete your tasks easily to improve your business planning. uSell CRM allow to assign task to anyone. The other person will be notified by email.