December marks the end of the year that is ending and prepares us for the following year. That's why in this article my intention is to provide practical information when planning the year.
It is time to structure the next twelve months to do everything possible and make 2019 a success. In any company it is essential to identify what (real) purposes we want to achieve in the year that is coming in.
We must think about where we want to be next year around this time. To do this we must make a plan taking into account the following points:
To know what we have to do it is essential to know where we want to get . We must set real goals.
For this we can take into account the data we extract from our Online CRM. For example, we can obtain data on sales and set a goal of increasing them by a reasonable percentage. But we have to decide on a specific one. We cannot say that we want to increase sales and not establish a quantifiable data that allows us to know if we have reached the target or not.
With a clear purpose, we must consider a factor, which may make us rethink the goals we have set. I explain it in the following point.
You must set milestones to achieve within certain time frames. Always bearing in mind the goal to be achieved by the end of the year. You must take into account whether your objectives are qualitative (improve quality, customer service,…) or quantitative (increase profits, get more visits to the web,…).
Define the current situation
It is essential to know the means currently available to us to define the strategy to achieve the objectives set.
Conduct an analysis of the current situation, what material and human means we have, what clients and income we have and where they come from. We must be as objective as possible in this regard, as otherwise we may not be able to establish the right strategy to achieve our purpose.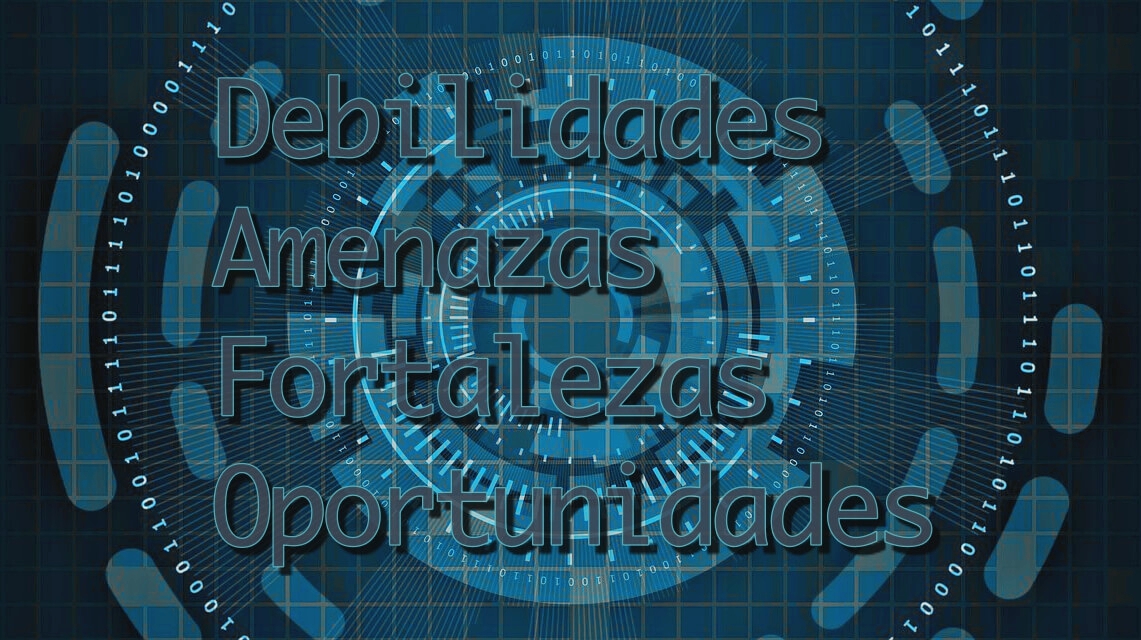 Maybe with this analysis we realize that we need some resource that we didn't think we needed.
Having a "picture" of your company's situation can be achieved by performing an analysis DAFO. We will talk about it in a future article.
List current year's accomplishments
Know the status of sales, the reports or commercial reports your team has presented, the evolution of sales opportunities,… all thanks to your CRM.
It can be very useful to analyse the current situation to know what you have achieved this year. In fact, I think it is an essential step that provides us with very valuable information. He will take a picture of our company's strengths and we will see where we need to improve.
Divide the year into time periods (equitable)
Establishing shorter time periods will help you better track your goals and whether they are being achieved.
Here CRM plays a very important role as it can provide you with data on more productive periods. For example, where to invest more time to strengthen the sales force. And other less productive periods where you can spend time on other necessary tasks.
Dividing the year into equitable times may be different for one company than for another. Since, we can understand by equitable times to divide the periods in intervals of similar days, for example by trimesters (same days by period). Or, group the time periods according to the percentages of sales they represent. That is to say, it can be that during 60 days we realize 25 % of the sales and the following 150 days the same percentage of sales is realized with respect to the total of the year.
In this case a CRM tool that allows you to filter your sales by date will allow you to know which are the most productive periods. You can divide them like this.
Design your strategy based on the results obtained.
With all the above information we can get an idea of how to propose a new strategy for this year. You will be able to glimpse a series of possible scenarios to anticipate needs.
It will be necessary to know what investment you need to make in order to grow. Purchase of raw materials, investment in personnel, improvements in infrastructures…
Think of everything that can help you reach your goal and is really a necessary condition for achieving it.
Echo the experience of previous years. This will help you foresee how sales and different processes may evolve in each period.
You can use less sales time to prepare periods of more commercial activity. Optimizing processes, assigning tasks to each person in our team based on capabilities,… will be key strategies aimed at achieving better results.
Strategies should be simple, realistic. An explicit communication must be made to the personnel responsible for executing it, so that they know exactly what they have to do at each moment.
We must design a clear methodology, so that everyone knows what to do at each moment.
Follow-up of milestones
It will be essential to mark the follow-up of the objectives and see if they are being met and achieved.
This small gesture will allow us to react and modify the strategy if necessary. We must establish, at every moment of the year, where we want to be and we can react in time to modify the strategy if necessary.
And you, have you already performed planning 2019?