When an entrepreneur decides to create a new company or business, the main motivation for doing so is to receive financial compensation.
Entrepreneurs are looking for thousands of sales strategies, material to train their team, online resources, etc. that can make their sales increase to achieve their main objective.
Some strategies or resources will be appropriate to the personality of your company or your employees. Others, on the other hand, will not be suitable for your type of business and you will have to adapt them.
In this post we want to focus on the main strategies that can help you increase sales and what resources can give you technical support to help you in this task.
There are many ways to increase sales in our company. Some involve acquiring knowledge on the part of our team, others involve economic, functional or personal resources. In fact, all the strategies that a company wants to implement are related to its clients and its market niche.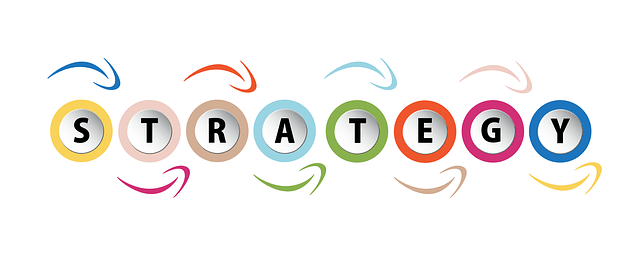 Improve business skills
A qualified and prepared personnel to commercialize our products will help us in our purpose. The main skills of a salesperson are: To be constant, to have the ability to persuade, to be qualified, to commit, to be self-critical and to be always willing to improve and learn.
Motivate your salespeople by offering them good sales incentives, benefits, family reconciliation. Form them so that they feel comfortable selling your product. If they know it inside out, they will feel more comfortable when it comes to marketing it.
Expose the results offered by your product
Your customers don't want your product, they want the results it will offer them, as there are thousands of products on the market. If your company sells mountain footwear, you are selling your customers the safest, longest lasting boots with the best grip. Don't think about selling them just the product description: Brown leather boots with reinforced rubber soles.
Creates interest through the profit you can make
Offer your customers a description of the benefits that can be obtained with the purchase of the product, instead of offering a description of its characteristics. Although you must create interest in its features to generate need for purchase.
Work on your communication
The image of your company, its website, your employees, how you communicate with your customers, … All these aspects are very important. In the age of internet and the Millennials generation, establishing a personal brand is as important as or more important than the advertising you can do for your company.
It offers credibility about you and your products.
Focus on the customer as a top priority
If you care about your customer, their consumption habits, by giving them good attention you are taking the first step of a good strategy. Knowing your customers will not only help you improve your relationship with them, but will also allow you to define a sales strategy. If you know which products sell the most, what profile of customers buy them, you can better target your campaigns to a specific niche market.
Use tools that help you in the processes
Today there are countless applications aimed at improving and optimizing the production and management of companies. For example, a CRM such as uSell CRM can help you in any of the strategies mentioned above. For example, a CRM such as our Online CRM can help you in one of the strategies mentioned above. How? We explain it to you below.
CRM strategies to increase your sales
The strategies on which the use of a CRM system is based are aimed at achieving customer orientation. We are talking about a strategy that relies on technology to analyze and obtain information from relationships with customers, leads, potentials, lost or loyal.
Knowing the market
If we delimit the profile of the habitual client who buys from us, we will be able to know the current market better.
By studying the behaviour in previous periods we will be able to have an image of the situation of our target market.
Get to know your customers
With the data you have in your CRM about the habitual products or habitual periodicity with which your products acquire, you can make a consumption map and anticipate their needs.
Customize the offers of your customers and treat them according to their requirements. With a CRM you will have a feedback from the beginning of the relationship with the client until now.
Segmentation
Segment your customers to carry out campaigns in a more accurate way. Knowing the type of customer according to each product you can make better offers aimed at the target audience really interested. Explore new sales channels through which your customers move.
Optimize
Optimize processes so you can spend time on more productive things than administrative tasks. A CRM helps you streamline or even eliminate unnecessary processes.
Help your commercials
With uSell CRM you can see the sales made by your sellers. If someone has more difficulty in selling a particular product you can organize training. Or even to be helped by another colleague who has good sales in that product.
One of them will learn and improve his performance and the other will feel valued because he is taken into account. Peers can help each other by sharing tactics and skills.
Role of CRM in a company
The role of a CRM in a company is to put all the information related to our customers or leads in a platform accessible to the whole team.
uSell CRM helps us to have a consolidated view of customers: We avoid duplication of data and actions, real-time version of all information and give the team the power to make decisions by updating company data.
The automation of uSell CRM's sales process makes it easy to make personalized offers to customers. Sales will no longer be tedious tasks with an infinite number of administrative processes, but uSell CRM allows you to spend more time looking for new customers.
The marketing strategy must be aligned with the CRM tool. This way you can decide which data is useful (for example, what information we want to obtain in the commercial reports and include it when designing them).
Defining a clear marketing strategy according to your company's needs will help you to establish your CRM strategy.