Caring for our customers is critical to sustaining our business. Good customer service is the backbone that every business needs to stay on its feet.
Customer service and satisfaction must be the foundation of our actions if we want to improve every day. Some time ago we published an article about how we can learn about our customers' satisfaction and in this way to generate a good Commercial Monitoring with our clients.
In this article I want to explain the rules I have always followed to provide good customer service. And best of all: it can be applied in any type of company, in any sector.
The first thing we must offer our clients is good communication. Clients should always be served when they need our help or need to communicate with us.
We must always express ourselves clearly, adapting the linguistic register to our situation and position, but also to that of the client. A relaxed and relaxed conversation will help you to improve your communication and make it pleasant.
Create an accessible environment for your clients
A close, pleasant atmosphere must be created. The client should find it easy and accessible to contact you. We're all busy, we all have work, but if you can't take a call from a customer at any given time, the customer will appreciate it if you return it as soon as you get the chance.
If you convey the message that it is easy to contact you with your actions, the client will be much more comfortable buying from you. And this is because it follows from your actions that you are pending, that it is easy to contact you and that you are willing to help. Make it easy to make the purchase.
You must be polite, kind and courteous
An indispensable rule for dialogue, always use respectful and polite language. On the other hand, an excessively cordial treatment is not recommended either. A client is not a friend and we must find the balance.
On occasion we may encounter unpleasant situations. We may have a dissatisfied client or simply not as satisfied as we would like. In spite of this we must always maintain education and respect towards the client. Remain calm and try to resolve the situation. The client will also appreciate a sincere apology.
Contact on the same channel that the client initiated the contact
If a customer calls you and you can't answer, call them back. If he sends you a message on Facebook, answer him on that social network.
Unless your communication requests otherwise, you must respond by the means by which the client contacted you.
You promise nothing you can't deliver
In my years of experience as a salesperson in different sectors, and as a quality customer service, for me, this is undoubtedly the "sine qua non" condition that a sales team must follow.
If you tell a customer that you are sending them a quote on Thursday, do what you agreed to and send it to them on Thursday. If meeting a deadline is not going to be up to you, and you must rely on the work of a third party, don't commit yourself if you're not 100% sure. There are always unforeseen events and these must be communicated to the client in the event that they happen.
And, of course, don't promise something to a customer that you know can't be fulfilled. Which brings us to the following point:
Don't lie to your customers
You must never mislead a customer to close a sale. That lie will help you close the deal but will make you lose a customer. This fact will ruin the trust he placed in you and it is likely that he will not want to buy from your company again and will not recommend you in his environment.
Identify your customers' needs
Many times our clients seek advice from a professional and ask us for advice. Other times a client is so clear about what he wants that he does not let himself be advised (and sometimes what he wants is not necessarily what he needs).
It is our task, as professionals and experts in the sector, to advise and advise the client in order to direct his purchase towards what we believe will be most profitable for him. Most of the time, the clients let themselves be advised. Rarely will they not accept our advice.
We must listen to what he explains to us in order to identify these needs and obtain information from the conversations we have with our clients. To discover their motivations and needs we must listen to their suggestions.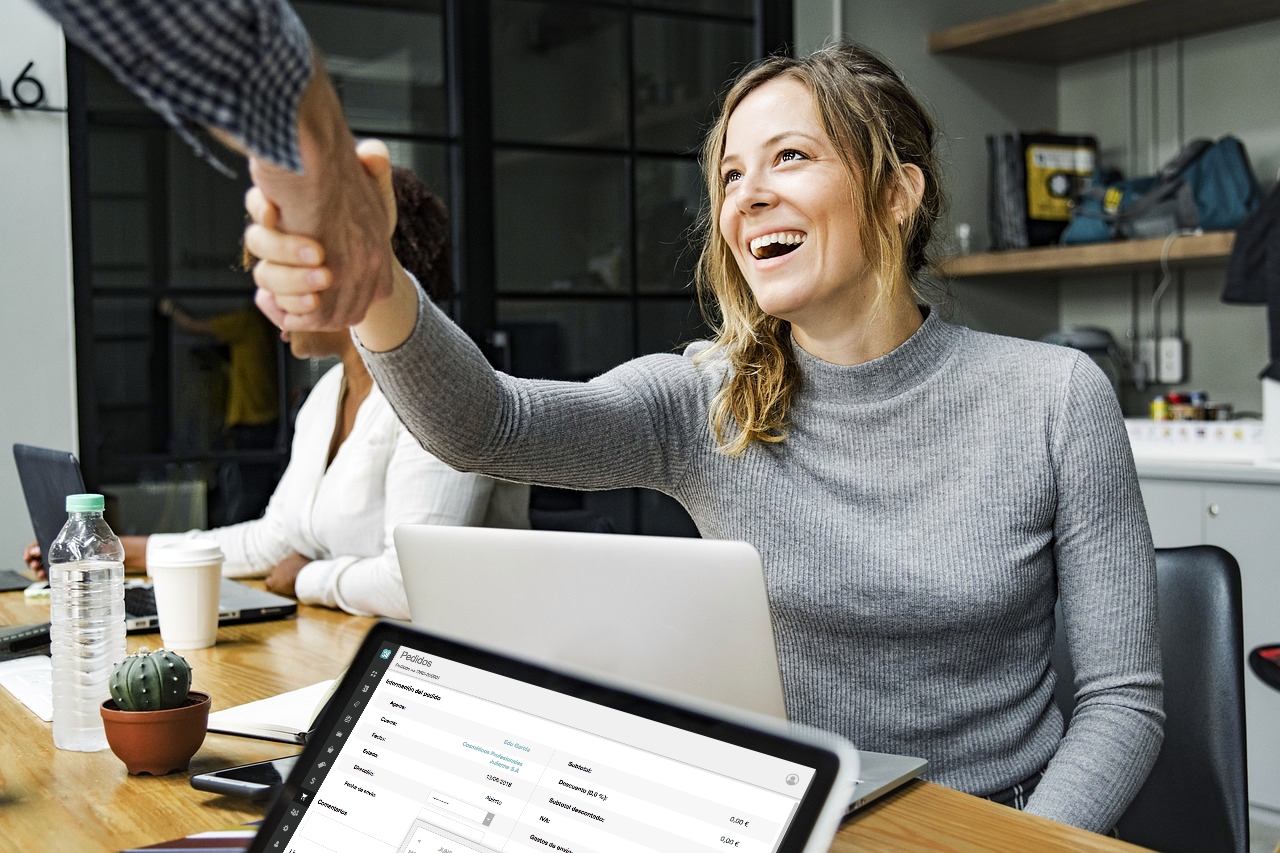 Sell experiences
Customers buy by impulse and sensation, especially private customers. They are moved by the benefit that the acquisition of the product or service will bring them, not by the product itself. Therefore, making the customer's purchase becomes a comforting experience. We talked about it in the article about Relationship Marketing.
Listen and Empath
Y, as I said before, listen. Listen and empathize. Take the client's place to better understand their needs. Don't take things for granted and ask your doubts to be able to advise him in the best possible way.
Good monitoring of the sales process
When the customer has accepted your proposal and expects the order to be prepared or the product to arrive, you must track the entire process and inform the customer of the status of the process. The sales process and your responsibility do not end when you receive the customer's order request. It doesn't even end when you deliver the product.
To inform the customer of a change, a delay or any eventuality that may occur in the sales process is your responsibility.
You can configure uSell CRM , calendar categories and reports to keep track of your sales process.
You must have an excellent training of the product or service you market
The salesperson who sells the best and most is, without a doubt, the one who knows best the product or service marketed by the company where he works.
Having an absolute knowledge of the product allows you to answer all the doubts of a customer. This knowledge also allows you to refute objections or doubts that the client may express.
Resolves all the doubts and questions of the client
Do not leave the client in any doubt. He must be completely convinced with the purchase.
We must make sure that the customer is completely satisfied and thus get his recommendation.
Let us have your comments and opinions. And if you found the article interesting share!